Here's what we've been up to recently...
PeaceQuilts' US Program Coordinator Carolyn Stoeber was in Haiti earlier this year. The women were hard at work creating new, beautiful quilts and other handmade products, despite the protests and challenges taking place throughout the country. Here's a sample!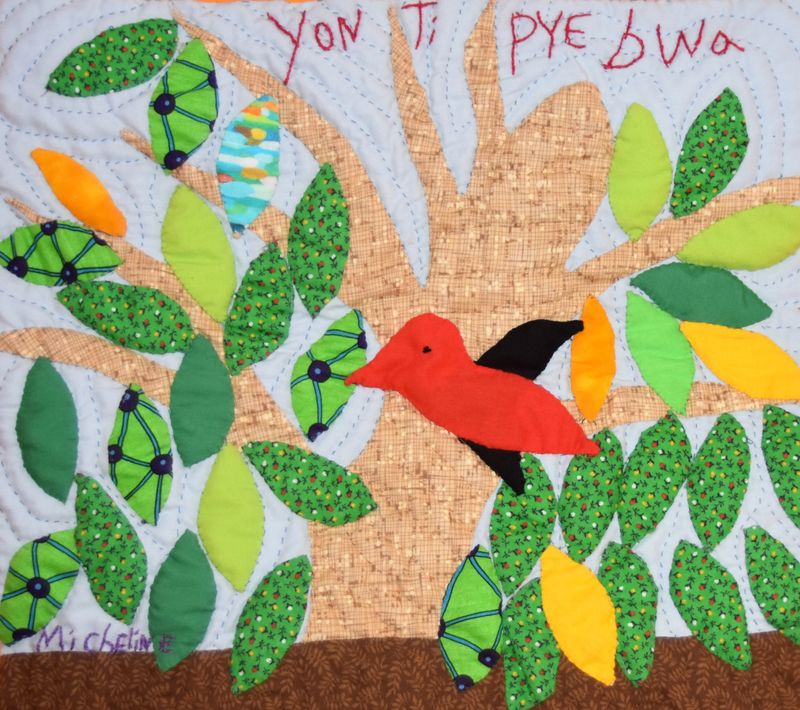 Yon Ti Pye Bwa (A Little Tree of Life) by Micheline Salomon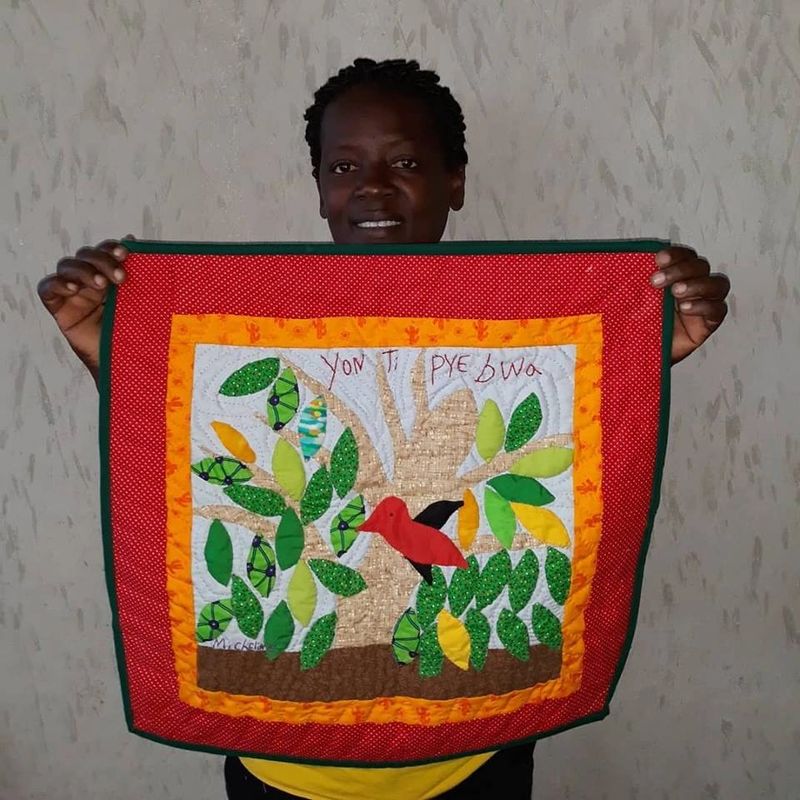 WORLD MARKET HOLIDAY SHOP
on the beautiful island of Martha's Vineyard!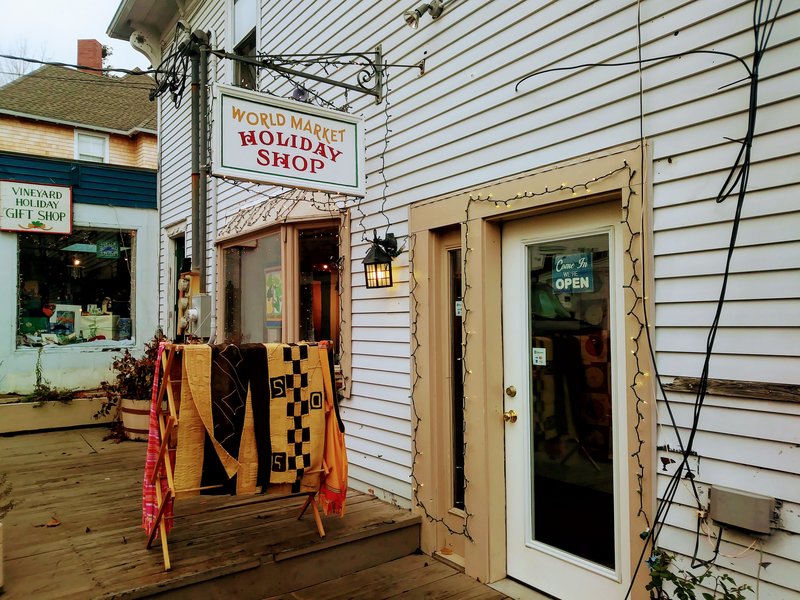 This holiday season, stop by our shop at 30 Main St. (corner of Spring St.) in Vineyard Haven, MA to find those special gifts for everyone on your list. PeaceQuilts has teamed up with 4 other non-profit groups to offer meaningful gifts that help women around the globe earn a living and improve their lives. Open daily from 10 AM to 6 PM.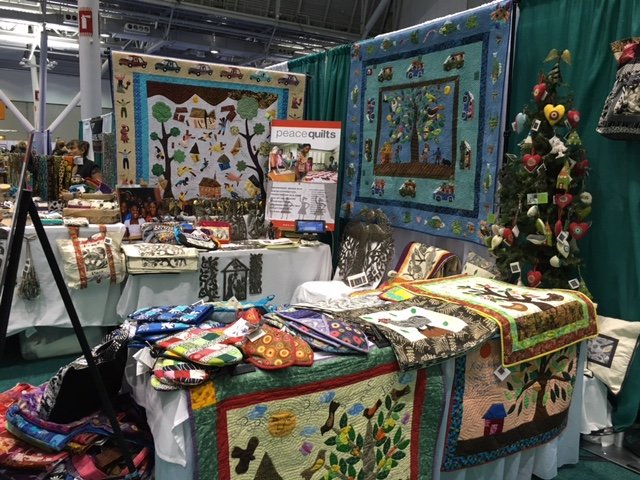 ---
.





World Market Mondays Kicks Off With a Party and Performance by Isaac Taylor!
A kickoff party reception at the West Tisbury Grange Hall will celebrate the second year of World Market Mondays. Beginning at 5:30 until 7:30 PM on Monday, July 9, the event will feature wine, hors d'oeuvres, a silent auction, art quilts from Haiti, Maasai jewelry and more, plus a performance by special guest Isaac Taylor, a member of the legendary Taylor family of musicians and songwriters. Proceeds will benefit World Market Mondays and women's empowerment initiatives by Island-based non-profits working in the developing world. Beautiful handmade crafts, art, jewelry, dolls, and home products are offered each Monday at the Grange Hall as a means for women in Africa, Haiti and India to create sustainable artisan businesses and economic opportunity. $20 donation at the door. For more information: www.worldmarketmondays.org 508-274-1104
Recovery from Hurricane Matthew

Hurricane Matthew wreaked havoc on homes and workplaces.  In the direct aftermath of the storm, PeaceQuilts was able to distribute some immediate relief aid for food and temporary shelter.  PeaceQuilts is working with our partners in Haiti to rebuild and repair so that the women can recover and resume their work.  Your donation will be put to work helping with these recovery efforts.  Click here to make a tax-deductible contribution!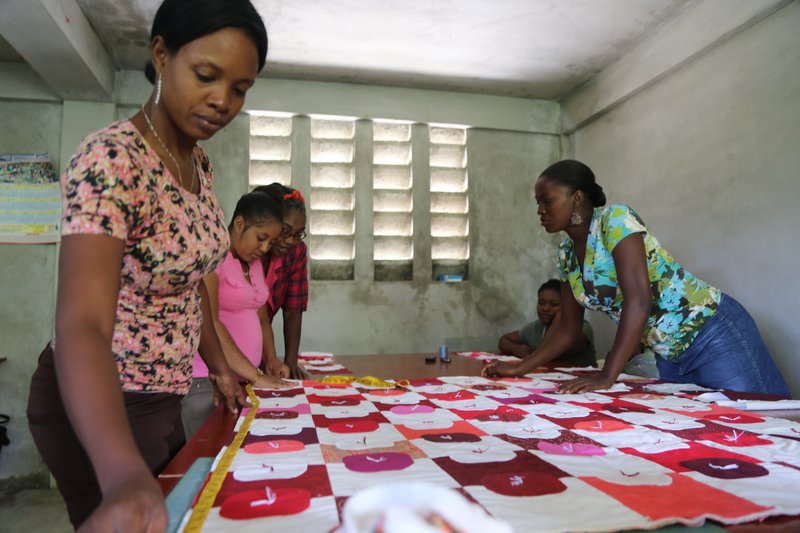 Two workspaces in Lilavois suffered significant roof damage.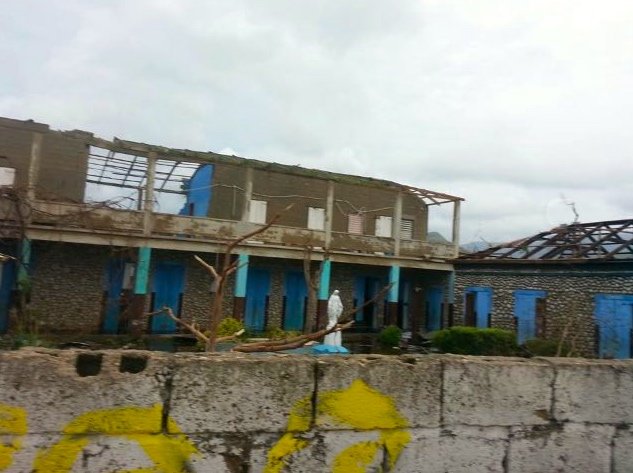 PeaceQuilts' Damassin Cooperative workspace 
located at the College Marie Reine Immaculée Damassin sustained severe damage 
and will need to be rebuilt. 


Your donations at work!
Improvements have been made to a new workspace in Lilavois 
after the leaking roof at the previous space became compromised. 
Two cooperatives have now moved into the new space, 
which is secure, larger, and best of all, leak free!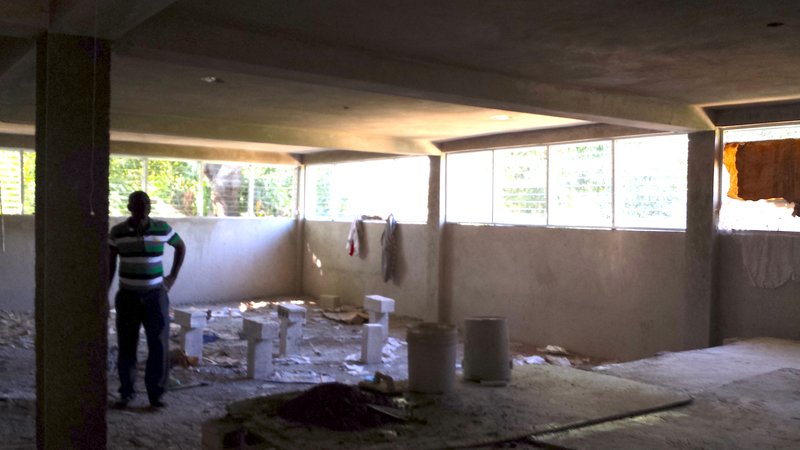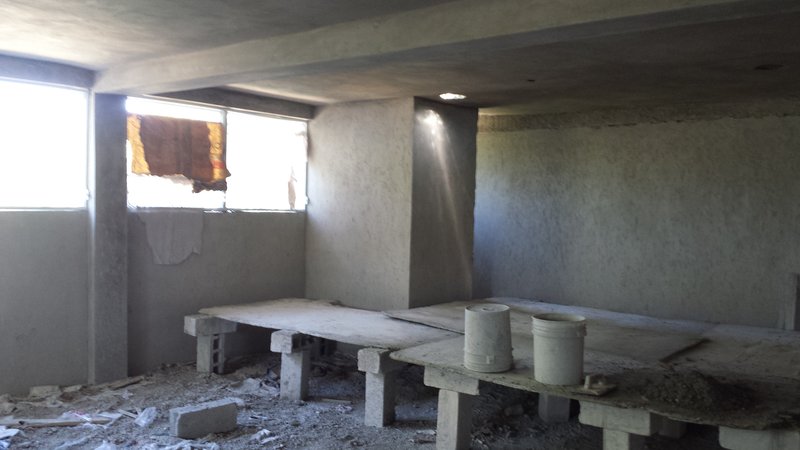 PEACEQUILTS A FEATURED EXHIBIT AT THE INTERNATIONAL QUILT FESTIVAL IN HOUSTON!


    NOVEMBER 2-5, 2017
George R. Brown Convention Center
1001 Avenida de las Americas
Houston, Texas, USA 77010


19 show-stopping folk art quilts made by the women artists of Haiti were featured as a special exhibit at the International Quilt Festival in Houston, Texas in November! Rose Marie Agnant traveled from Haiti to attend the event and represent all the talented and hard-working women in the cooperatives affiliated with PeaceQuilts. Gallery Talks accompanied the special exhibit as well as demonstrations of free hand echo quilting by Rose Marie. A BIG thank you to the sponsors who helped underwrite the quilter's travel and other expenses to attend. PeaceQuilts also had a booth in the Interactive Area of the festival.  We were delighted to meet hundreds of quilters and quilting fans during the festival. We want to extend a big THANK YOU to all the folks at Quilts, Inc who organize this annual event. Their help and support was invaluable.


    
 


Next summer PeaceQuilts will be at World Market Mondays
at the historic Grange Hall in West Tisbury, Martha's Vineyard


PeaceQuilts has joining forces with three other non-profit organizations on Martha's Vineyard who are working for women's empowerment in developing countries. Each Monday, there will be a marketplace of crafts, quilts, art, jewelry and more, made by women in Africa, Haiti and India as a means to earn a living wage and provide for their families. Each week will feature a presentation by a different organization and a fascinating look into the exciting work, challenges and progress being accomplished. LOOK FOR US NEXT SUMMER! 


For more information: