Here's what we've been up to recently...
PeaceQuilts' US Program Coordinator Carolyn Stoeber was in Haiti earlier this year. The women were hard at work creating new, beautiful quilts and other handmade products, despite the protests and challenges taking place throughout the country. Here's a sample!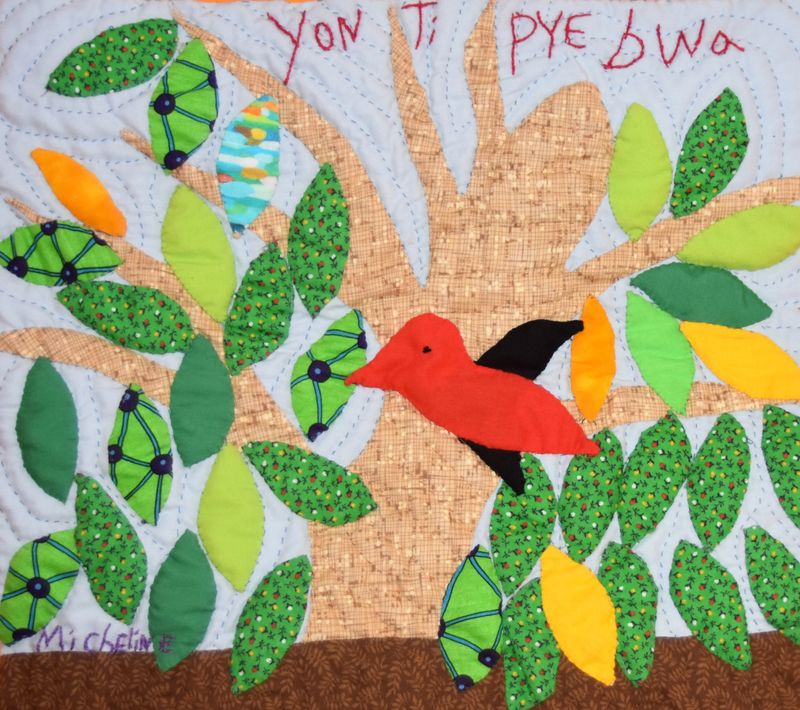 Yon Ti Pye Bwa (A Little Tree of Life) by Micheline Salomon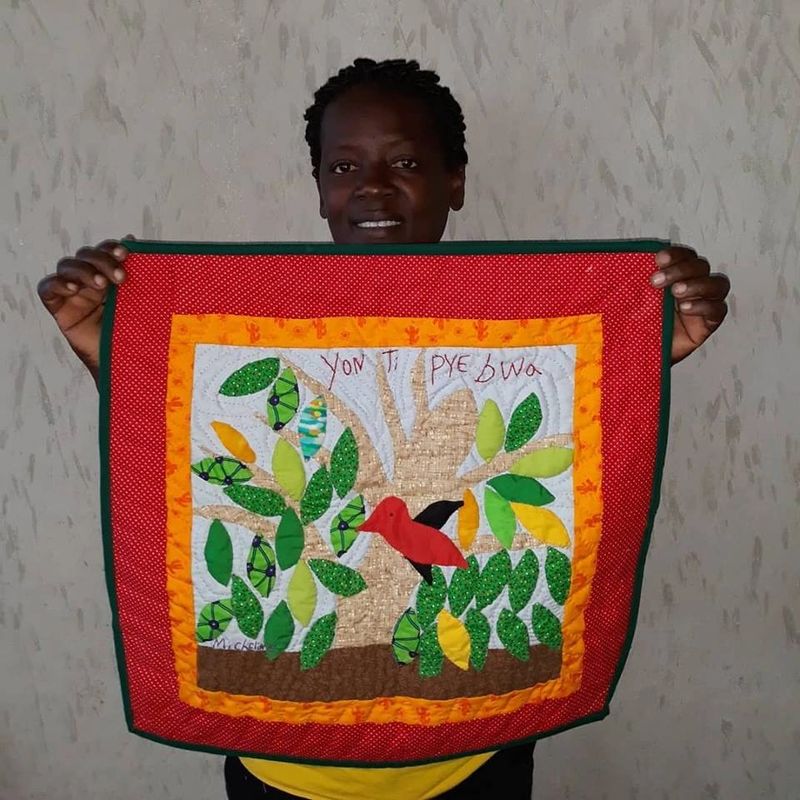 ---
World Market Mondays
at the historic Grange Hall in West Tisbuon the beautiful island of Martha's Vineyard!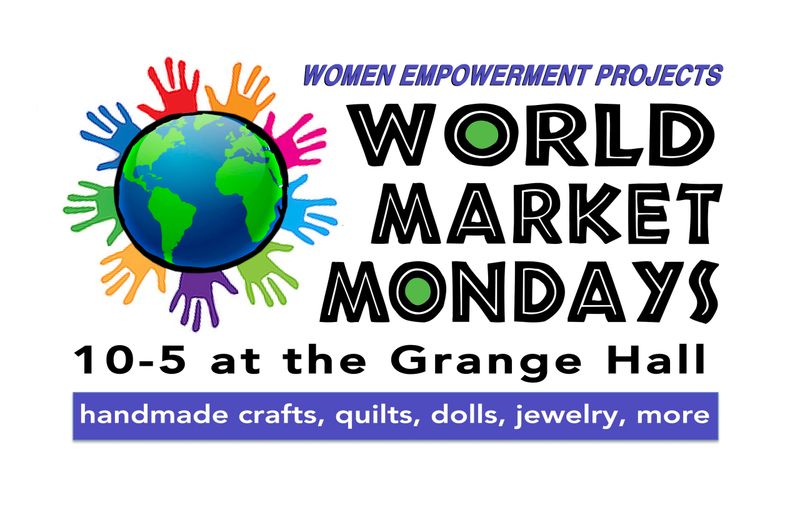 This summer, stop by the historic Grange Hall in West Tisbury, MA to shop the globe while supporting women's economic development projects. PeaceQuilts has teamed up with 4 other non-profit groups to offer meaningful gifts that help women around the globe earn a living and improve their lives. Mondays from 10 AM to 5 PM.
---
.



World Market Mondays Kicks Off July 8 With a Party and Performance by Jemima James, Kate Taylor & Rose Guerin!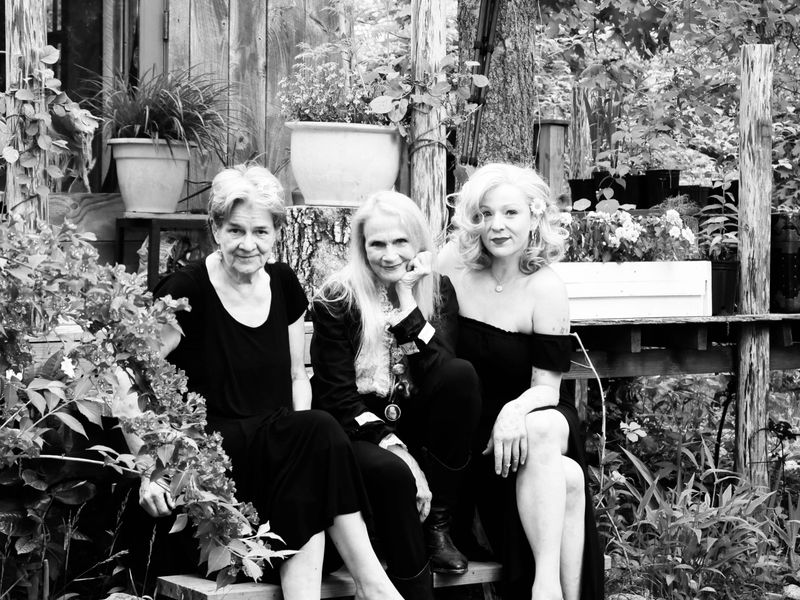 A kickoff party reception at the West Tisbury Grange Hall will celebrate World Market Mondays and the work of 5 island-based non-profit groups. Beginning at 5:30 until 7:30 PM on Monday, July 8, the event will feature wine, hors d'oeuvres, a silent auction, folk art quilts from Haiti, Maasai jewelry and more, plus a performance by special guests Jemima James, Kate Tayor & Rose Guerin. Proceeds will benefit World Market Mondays and women's empowerment initiatives by Island-based non-profits working in the developing world. Beautiful handmade crafts, art, jewelry, dolls, and home products are offered each Monday at the Grange Hall as a means for women in Africa, Haiti and India to create sustainable artisan businesses and economic opportunity. $20 donation at the door. For more information: www.worldmarketmondays.org  or call 508-274-1104
$20


PeaceQuilts' Damassin Cooperative workspace 
located at the College Marie Reine Immaculée Damassin sustained severe damage 
and will need to be rebuilt. 


Your donations at work!
Improvements were made to a new workspace in Lilavois 
after the leaking roof at the previous space became compromised. 
Two cooperatives have now moved into the new space, 
which is secure, larger, and best of all, leak free!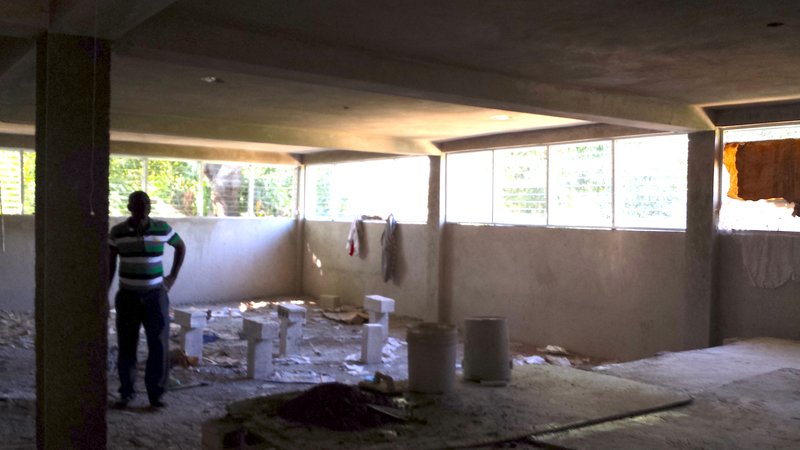 PEACEQUILTS A FEATURED EXHIBIT 
AT THE INTERNATIONAL QUILT FESTIVAL IN HOUSTON!




19 show-stopping folk art quilts made by the women artists of Haiti were featured as a special exhibit at the International Quilt Festival in Houston, Texas in 201! Rose Marie Agnant traveled from Haiti to attend the event and represent all the talented and hard-working women in the cooperatives affiliated with PeaceQuilts. Gallery Talks accompanied the special exhibit as well as demonstrations of free hand echo quilting by Rose Marie. A BIG thank you to the sponsors who helped underwrite the quilter's travel and other expenses to attend. PeaceQuilts also had a booth in the Interactive Area of the festival.  We were delighted to meet hundreds of quilters and quilting fans during the festival. We want to extend a big THANK YOU to all the folks at Quilts, Inc who organize this annual event. Their help and support was invaluable.