Rose Marie Agnant - Quilter & Mom Extraordinaire!
If you ask Rose Marie Agnant how many kids she has, she has to think. There's good reason for that. She and her husband Rulo have two grown children of their own. But with a little coaxing, she may start counting up all the other children they have taken in over the years.
It's about twenty. TWENTY. That's an amazing number no matter where you live on the globe, but it's even more extraordinary in Haiti, the poorest country in the Western Hemisphere.
In case you are thinking Rose Marie and Rulo must be rich in order to have taken in so many children, they're not. They aren't even what you might call 'well off'. But they get by, in part because of her earnings through the small artisan business that Rose Marie and eight other women established with the help of PeaceQuilts nearly ten years ago.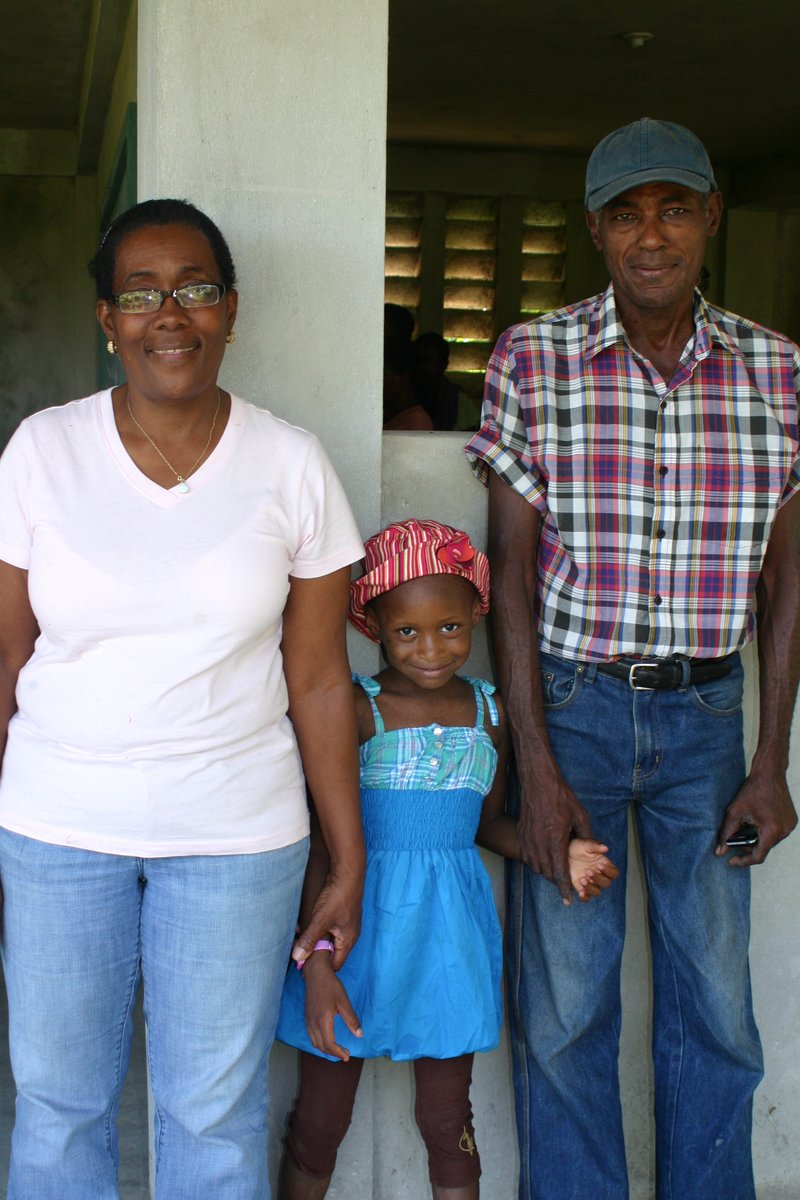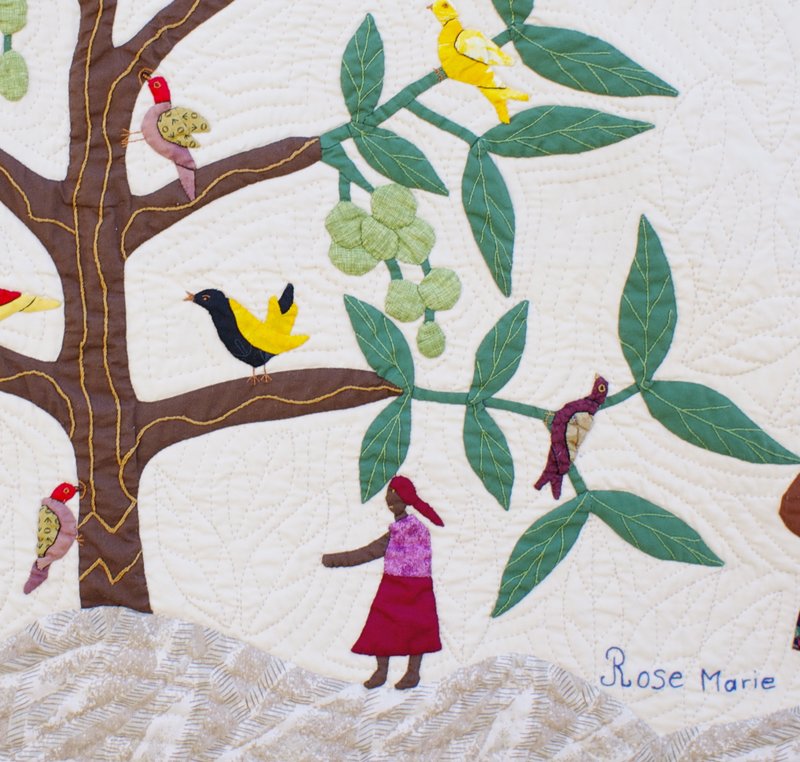 Rose Marie, Rulo and their 'daughter' Coralee
IN HAITI, ORPHANS ARE NOT ALWAYS TRULY ORPHANS
In Rose Marie's small village of Lilavois, like hundreds of other villages and cities in Haiti, life is challenging. Parents often don't have the resources to care for their own children. There are lots of orphanages, but many of the children are not orphans in the traditional sense. They often have parents who are in desperate circumstances without money for even the most basic necessities - food, clean water, an adequate place to live. This is the reality that Rose Marie and Rulo have responded to time and again, opening their home and their hearts to children who, for one reason or another, have no one else to care for them.
HOW PEACEQUILTS HELPS
It's one of the reasons why PeaceQuilts' job-creation mission began nearly eleven years ago. We started with the belief that even a small investment in women and their creativity can bring about big change - empowering women to earn a living so they are better able to take care of their own children and families.
PeaceQuilts provides sewing machines, equipment, furnishings, business training, logistical and market support to help women establish their own small independent artisan businesses. If parents can afford to feed, cloth and educate their children, they don't have to give them up to orphanages.
When Rulo lost his job a while back, Rose Marie's earnings made a big difference.
"It helped a lot," Rose Marie told us. "Having a business where I can earn a living means that we are able to manage during those tough times."
There's one last number we'll share with you. Recently, another of Rose Marie's 'daughters' had a baby. That makes five grandchildren she and Rulo now have. Clearly, no matter the number, this is a family where there's always enough love for one more.
Check out the products made by Solidarity and the other four cooperatives! Click HERE