Donate Funds
A donation to PeaceQuilts helps ensure the women have the tools, equipment and other necessaries they need to earn a living wage and support their families.
Click here to make a secure donation!
What can your donation accomplish?  Here are some examples of how your contribution can be put to use:
$25 can purchase a pair of professional grade scissors, a charcoal iron or other basic tools
$50 covers the cost of a high-grade cutting mat and rotary cutter
$100 provides a year of charcoal for one cooperative group
$250 can purchase a sewing machine
$500 funds the cost of hiring a Haitian carpenter and materials needed to construct a large professional worktable or storage cabinets.
If you wish to have your donation put toward something specific, let us know OR since the needs of the cooperative groups vary and fluctuate, let us determine where your funds will be best put to use.  Remember, your gift of any size will make a difference in the lives of Haitian women and is fully tax-deductible.  

Donate Fabric and Supplies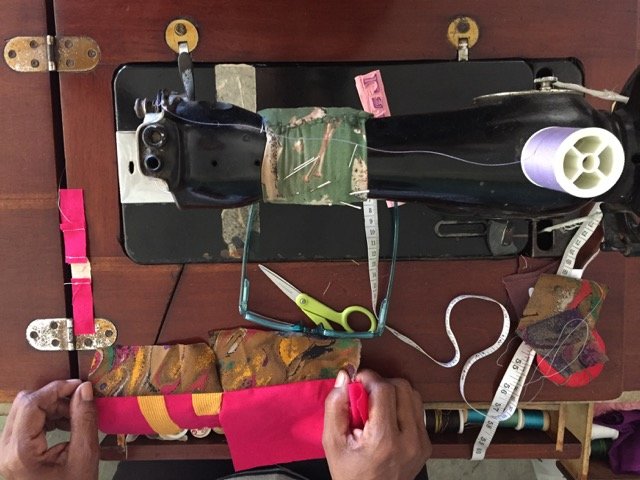 (photo credit: Mimi Robinson)
Need to tidy up your stash?  Have supplies you don't need anymore?  We can use them!
Here's what's most useful right now:
BATIKS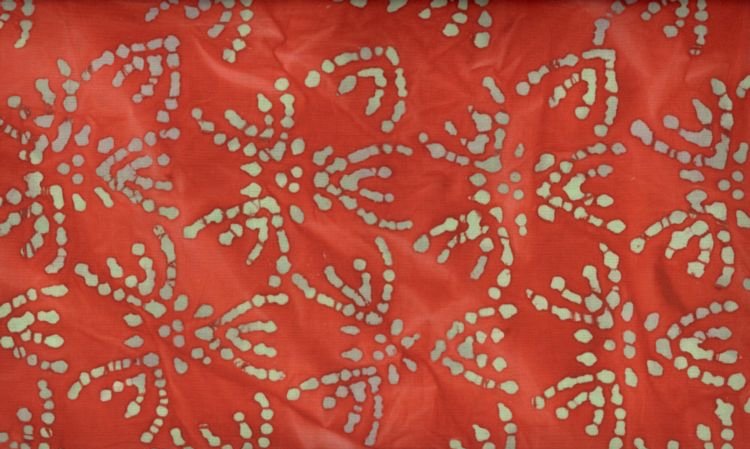 All colors - yardage is great but even smaller pieces are useful
BLUE AND AQUA FABRICS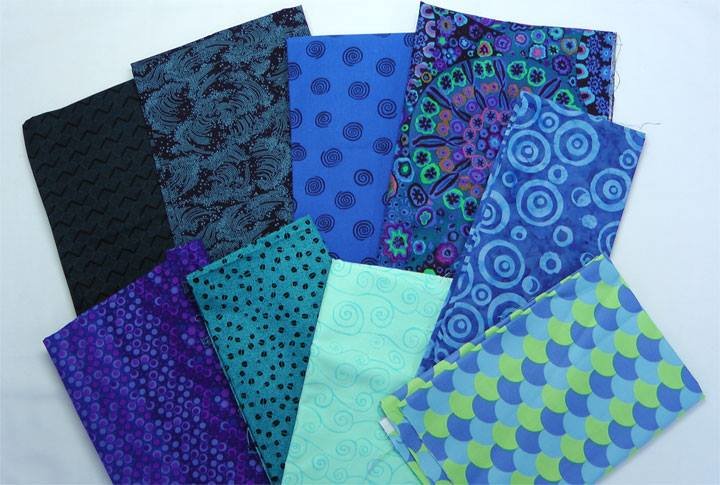 RED AND PINK FABRICS
Yardage and pieces starting at 1/8 yard. Fat quarters also useful.
EMBROIDERY FLOSS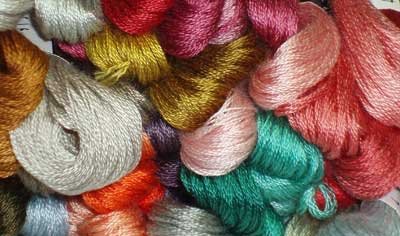 All colors
SEWING THREAD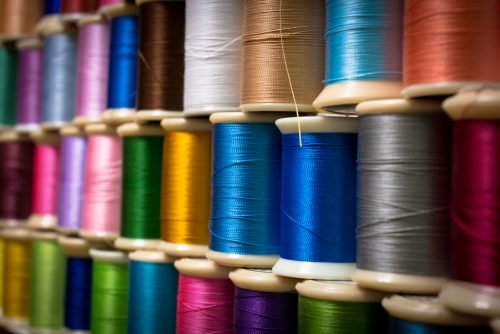 All colors sewing machine thread and hand quilting thread. White, creme and black especially useful.
100% cotton fabric - hand-quilting weight only.  Minimum1/8 yard please.  Especially batiks, blues, aquas, reds, rose/pink, black & whites, small geometrics (please no calicoes)
cotton batting
embroidery floss
thread
cutting mats
dressmaking shears, needles, thread, rotary cutters, replacement blades
It costs $100 to ship about 100 lbs of supplies to Haiti.  A donation of any amount will help defray these expenses.  Checks can be made out to "PeaceQuilts."
Ship to boxes to:
PeaceQuilts
32 Shady Oak Lane
Edgartown, MA 02539
508.274.1104
Need some real inspiration during these challenging time? It's the 10th anniversary of the devastating 2010 earthquake in Haiti. Read the amazing story of courage, perseverance and resilience shown by women in the midst of disaster, shared by PeaceQuilts' Quilting Coordinator, Maureen Matthews McClintock.