Recovery from Hurricane Matthew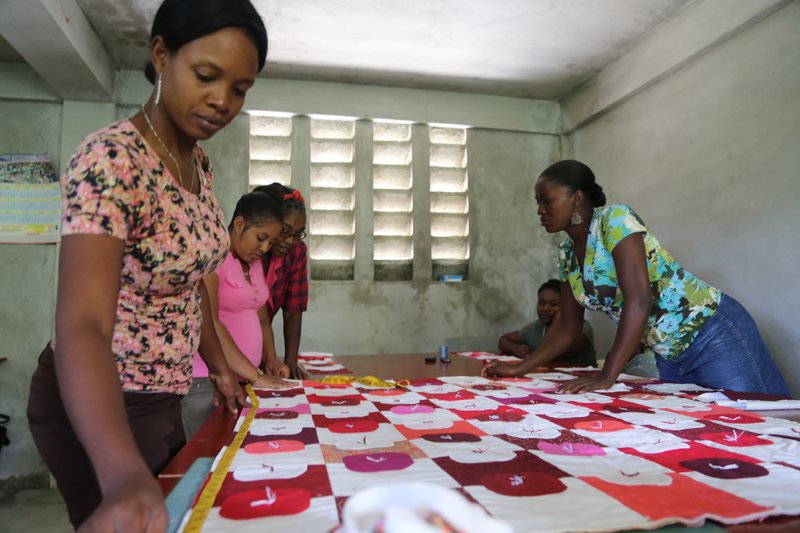 Two workspaces in Lilavois suffered significant roof damage.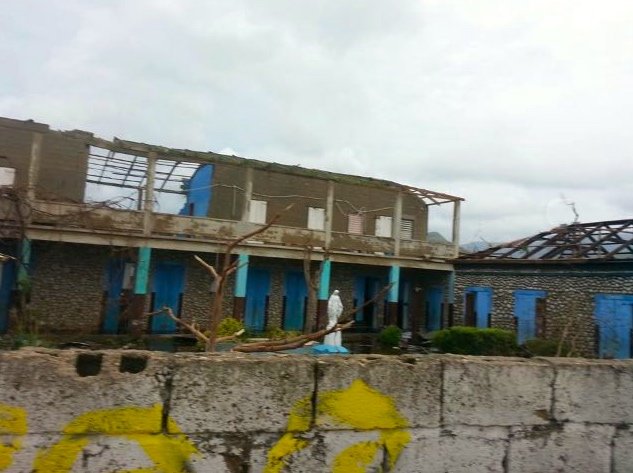 PeaceQuilts' Damassin Cooperative workspace
located at the College Marie Reine Immaculée Damassin sustained severe damage
and will need to be rebuilt.
Hurricane Matthew wreaked havoc on homes and workplaces. In the direct aftermath of the storm, PeaceQuilts was able to distribute some immediate relief aid for food and temporary shelter. PeaceQuilts is working with our partners in Haiti to rebuild and repair so that the women can recover and resume their work. Your donation will be put to work helping with these recovery efforts. Click here to make a tax-deductible contribution!