This summer PeaceQuilts will be at World Market Mondays
Mondays, June 26 - August 7 at the historic Grange Hall in West Tisbury, Martha's Vineyard


PeaceQuilts is joining forces with three other non-profit organizations on Martha's Vineyard who are working for women's empowerment in developing countries. Each Monday, beginning June 26 through August 7, there will be a marketplace of crafts, quilts, art, jewelry and more, made by women in Africa, Haiti and India as a means to earn a living wage and provide for their families. Each week will feature a presentation by a different organization and a fascinating look into the exciting work, challenges and progress being accomplished.


For more information:




Recovery from Hurricane Matthew
Hurricane Matthew wreaked havoc on homes and workplaces. In the direct aftermath of the storm, PeaceQuilts was able to distribute some immediate relief aid for food and temporary shelter. PeaceQuilts is working with our partners in Haiti to rebuild and repair so that the women can recover and resume their work. Your donation will be put to work helping with these recovery efforts. Click here to make a tax-deductible contribution!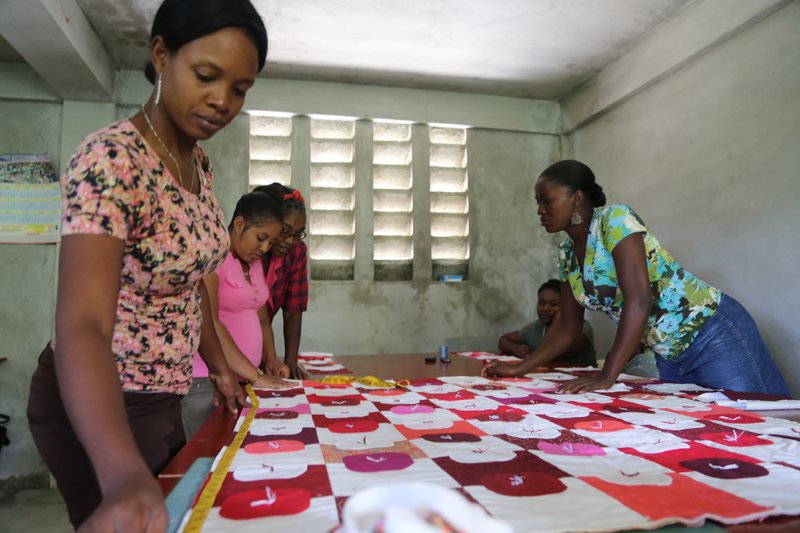 Two workspaces in Lilavois suffered significant roof damage.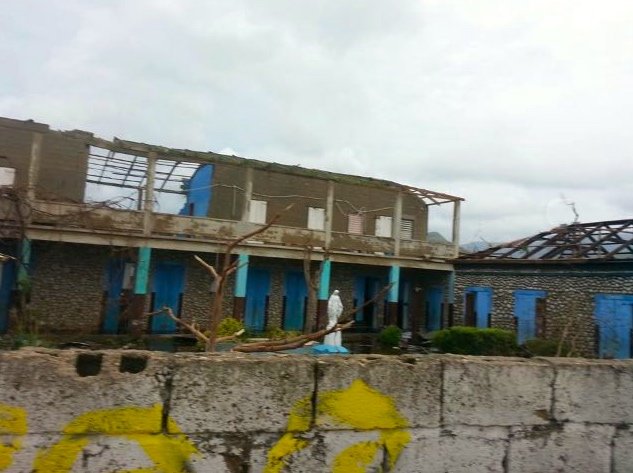 PeaceQuilts' Damassin Cooperative workspace
located at the College Marie Reine Immaculée Damassin sustained severe damage
and will need to be rebuilt.


Your donations at work!
Improvements have been made to a new workspace in Lilavois
after the leaking roof at the previous space became compromised.
Two cooperatives have now moved into the new space,
which is secure, larger, and best of all, leak free!