Meet A Quilter
by PeaceQuilts Founder and Volunteer Jeanne Staples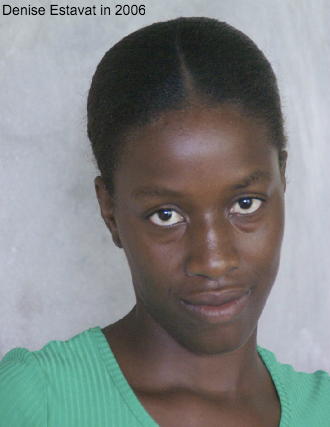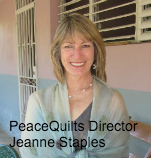 When I started traveling to Haiti in 2006, Denise Estavat was just 19 years old - a beautiful, friendly, bright young woman who had recently joined the newly organized PeaceQuilts cooperative in Lilavois, about an hour from where she was living.
Along with several other volunteers from the US, I was making a visit to her home so we could better understand the needs of the women. It was a tiny, two-room concrete dwelling on a narrow city alleyway where Denise was living with her 8-year-old brother, Hulrick. We learned that he had been staying home alone all day while Denise was at work because there were no funds to send him to school. Most education in Haiti is not free. Stifling hot, no windows, no running water, a latrine down the alleyway - living there would be unimaginable for most Americans.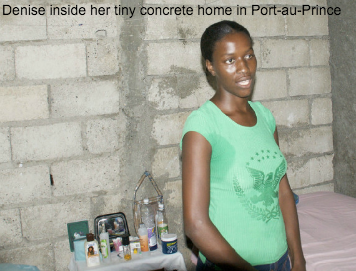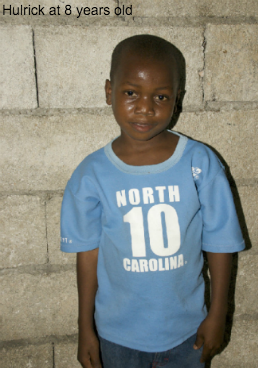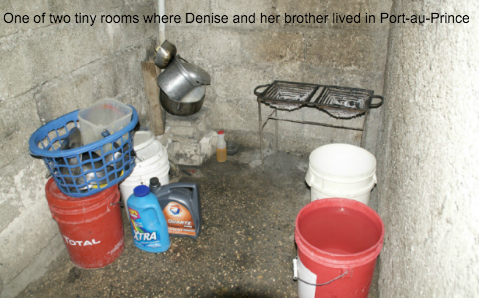 How Denise's Life Has Changed
When I think back on this moment, I am always reminded why I remain passionate about the work I do with PeaceQuilts. I've seen first hand how one job can change, not just the life of a woman like Denise, but her family as well. With her earnings, she was soon able to pay for Hulrick's schooling, and before long moved to a better house closer to her work. She got married, and when their daughter Betseyida came along, she was able to pay for her school as well. Though the 2010 earthquake delayed their plans to build a new home, they have purchased land and are gradually making progress toward that dream.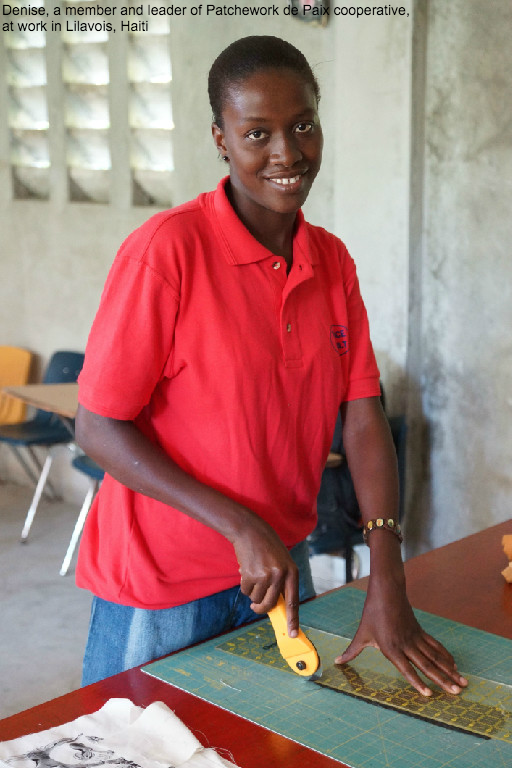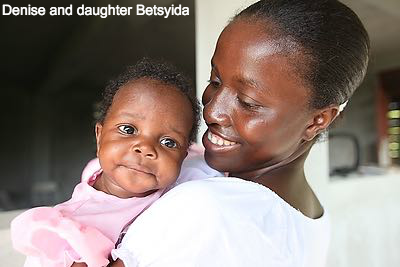 Denise is now one of the leaders of Patchwork de Paix cooperative in Lilavois. No longer a shy young woman, she is a confident, caring and respected member of the group who mentors newer women, and whose talents as a textile artist have been recognized by collectors and curators.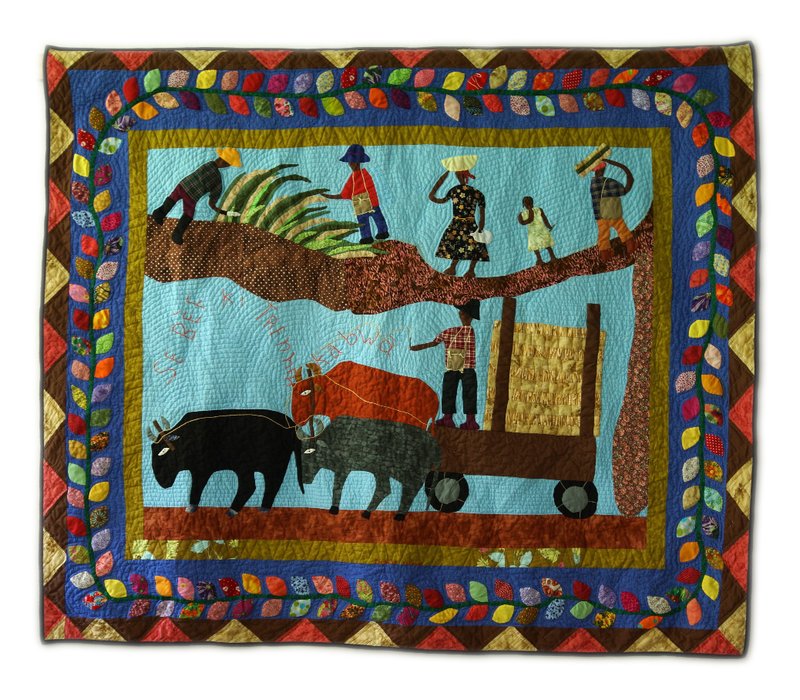 PeaceQuilts has grown so that we now work with six independent member-owned cooperatives. Members earn fair trade wages by engaging in creative, fulfilling work so they can feed their families, improving housing, educate their children.
Your donation is vital to helping PeaceQuilts continue to help women like Denise - paying for sewing machines, worktables, educational opportunities like computer classes and other critical support. Please consider a tax-deductible contribution that will truly make a difference in the lives of these women and their families. Click to donate now!